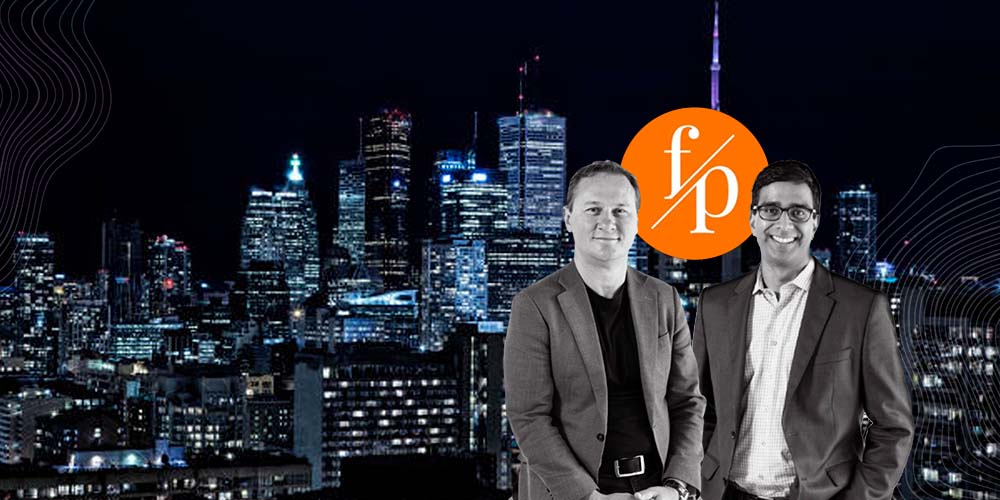 Q: Tell us a bit about Framework
A: Framework exists for a singular purpose: to help build world-class companies.
This is what drives our team and creates our infectious passion.
We believe that akin to a successful software company, venture investing can be both a repeatable and a scalable process. We believe this starts with a systematic data methodology combined with experience and ends with intense and active involvement with experienced functional experts in talent, technology, marketing, sales, and systems/KPIs. While this is not unique at the buyout stage, a professional, diagnostic and collaborative group of experts can meaningfully impact the growth trajectory of early-stage software startups. On the data side, our team engages with an average of 500 startups every single month which affords us a lens and comparable data set for this segment of the market. We now track over 25,000 startups across North America and use this anonymized data to inform decisions that our portfolio companies must take. Framework Venture Partners (FVP) was born in 2018 as a spinout from an existing successful VC fund. We closed FVP Fund I of approximately $100M in December 2018. Today, FVP Fund I has 9 portfolio companies with a TVPI of over 1.7x and a net IRR approaching 70%. Framework is now raising FVP Fund II with a target of $350M and will continue to focus on investing at the Series A and B stages with the same data and active engagement methodology.
Q: Tell us about your backgrounds and roles
A: Framework's leadership team is a cross-section of former software operators and investors with experienced track records. The team is led by Managing Partner, Peter Misek whose approximately 25-year career extends across VC, software company founder, entrepreneur, and capital markets. At a young age, Peter operated a family business before beginning his career in technology equity research on Wall Street in the 1990s. Peter was bit by the VC bug joining Hambrecht & Quist in San Francisco as a senior employee part of H&Q Ventures, an early-stage investor in notable Bay Area success stories including Google. In the early 2000s, Peter became a Founding Advisor and Venture Partner with DN Capital, backing some phenomenal companies. However, with success comes many mistakes. Those mistakes and experience are the basis for Framework and our data and operational approach. On a personal level, Peter had the unique upbringing of being treated differently as a result of having a refugee father escaping the Soviet Bloc in the late 1960s and not being able to speak English until attending Kindergarten. This experience morphed into being an advantage allowing him to watch, listen and learn.
The leadership team is rounded out with a team of full-time partners including Ajay Gopal and Jim Texier. Ajay is a Wall Street veteran with nearly 15 years of experience spanning alternative investments including VC, private equity, and financial products. Ajay is involved in multiple portfolio companies with Board representation and accelerating companies on the basis of strategy, operations, growth, risk mitigation, and fintech expansion. On a personal basis, as a student of electrical engineering, and a multi-term employee at Blackberry in marketing and engineering in the early 2000s, Ajay's domain is in technology. Ajay is also a partner of a healthcare services company that is currently in operation in Toronto.
Jim is a seasoned Product & Tech executive with more than 25 years of experience as a founder, entrepreneur, and CTO of several startups that massively scaled. Throughout his career, Jim had the opportunity to work around the world with activities and teams spanning over more than 50 countries giving him a unique and comprehensive view of product, technology, and Go-To-Market strategy in both mature and emerging markets. As a former entrepreneur himself, Jim stays close to founders and startups acting as an investor, technical advisor, or board member. Prior to joining Framework, Jim served as Chief Product Officer of Lightspeed POS Inc., scaling the company's technical team to an ultimate unicorn IPO in 2019.
Q: How would you describe the opportunities in the B2B SaaS space today?
The B2B SaaS market can be characterized as heavily impacted by the pandemic with two polar camps and a spectrum in between. In one camp you have the companies where their solutions were impacted dramatically and negatively. This impact can be either described as a lack of customer innovation capability or by customer reprioritization. Prior to the pandemic, some solutions were effective and high priority, post-pandemic the efficacy and/ or priority could have changed materially. On the other side are companies that had dramatic solutions that required either a change in user behavior or a massive catalyst to remove inertia. The pandemic acted as a dramatic positive for the companies.
Q: What type of opportunities do you like to focus on and how do you originate them?
Framework focuses on software companies at the Series A or B stage. We do not take product development risk but rather seek to invest in companies that have product(s) in market, live customers with engagement that are generating revenue, typically in the range of $1-8M ARR. These companies have what we believe is initial product-market fit which is typically evidenced by compelling unit economics (i.e. – efficiency in sales & marketing metrics relative to long-term value potential). This typically identifies organic demand and true reduction of the company's customer friction and high utility. Framework is then involved with aiding these company's product roadmaps and strategic execution of the integration/embedding of financial products or AI-based modules to create customer expansion value on top of what is already a well-performing software or marketplace platform.
Framework's model of originating opportunities incorporates, but explicitly goes beyond, the traditional early-stage method of sourcing solely via networks and in conjunction leverages our community entrenchment and systematized outbound process. Our philosophy on sourcing is to ensure that we see a high volume of opportunities from across North America to be able to leverage data to de-risk decision-making for both investment allocation and ongoing management. Our network is expansive and drives opportunities via referrals from prior relationships as board directors, board observers, corporate roles, and operational roles. On a community entrenchment basis, we host two major conferences focusing on Fintech and AI respectively that draw speakers and participants globally, hosting offices hours in various geographies with an overarching philosophy to give back to founders and companies. We find this giving back without expectation drives a massive amount of on-the-ground goodwill and reference ability, which has been reflected in portfolio companies that we have invested in today. Finally, our outbound process involves our data team of 3-4 individuals whose responsibility is to outreach, engage and collect data on startups via initial phone calls. Typically, our data team is engaging with 15-20 startups every single day, which augments our sourcing efforts and allows us to see opportunities beyond our core sourcing methods and amplify our data set.
Q: Can you tell us more about your "high-touch collaborative engagement model"?
A: Unlike traditional early-stage VC funds, Framework is not solely a partner-centric/sole proprietor model but rather an operational team engagement approach to portfolio company acceleration. The best description of our active involvement is one where the Framework team is in the kitchen, not cooking, but handing the management teams tools and new recipes to consider. We are not prescriptive, but rather take the approach of immersing our understanding of the business fundamentals, exposing management teams to data, experiments, and case studies, and bringing to bear functional experts to help mitigate risk and create growth opportunities. Specifically, Framework currently has a full-time Head of Talent to help our portfolio companies with organizational design, executive coaching, and recruiting. Framework's full-time Director of Finance helps our companies to understand their biggest gaps in financial systems, controls processes, and best in class KPI management. Framework leverages a team of advisors spanning across North America who are former and current executives in the CMO/CRO fields. With FVP Fund II, the team intends to bring on board more operational full-time resources in-house as evidenced by the recent addition of Jim Texier, former CTO of Lightspeed POS who will act as a hybrid investment/operational partner to help companies think through product roadmap and technological scalability.
Q: What effects are you seeing from the pandemic? How do you see our industry evolving?
A: Initially, our experience told us to baton down the hatches and focus on the portfolio. We also focused on keeping our team safe and engaged. What we soon realized is that the virus would be with us for an extended period and we needed to rethink our investment posture. We embarked on several whitepapers to act as a new framing mechanism against which to invest. Our Future of Retail and Future of Financial Services are two of our white papers that guide our long-term thinking. But as we looked across vertical industries we realized that the nature of technological change had been completely and totally altered by the pandemic. Technology adoption cycles which historically have operated in 10-20 year time frames have been replaced by 3-5 year adoption cycles enabling hyper-growth.
Our strategy remains identical, but what changed was the growth lens we were willing to apply to certain software sectors, EdTech, Fintech, and others. Prior to the pandemic, we had inherent historical research that guided what we believed were reasonable growth models and expectations for our entrepreneurs. This was heavily influenced by historical user behavior, enterprise adoption curves, and engagement metrics. The pandemic destroyed these models; in many cases in a positive way. For deal sourcing, we have iterated from an in-person and office hour approach to non-coastal markets towards a Zoom-based regional concentration. We are seeing more companies at a faster rate than ever before.
Q: Have there been any interesting or innovative stories that you can share with us from pandemic times?
A: There are two dramatic stories we can share from our portfolio. The first is Paper, an AI-powered EdTech company who prior to the pandemic had to battle user behavior and funding questions in order to secure sales. The preponderance of remote learning and the Federal stimulus packages removed all such impediments and enabled dramatic 500%+ revenue growth. The second example is a Digital ID company powered by biometrics and new and dramatic change in neural networks. Incode was a company born to match and tag pictures on social media. Its efficacy and accuracy were so high that a pilot for digital onboarding, document verification, and multi-factor authentication resulted in a large pipeline but with long sales cycles that average 12-24 months. COVID shattered the inertia and promoted Digital ID to an urgent priority slashing sales cycles to an average of under 90 days.
Q: What opportunities and threats do you see for private market investors as we round out 2021 and head into a new year?
A: Opportunities abound but the risk profile has been magnified. The magnification has been caused by an explosion in capital chasing software companies. The surge in valuations that has resulted in some cases could distort returns for some time. Our approach; where we seek alignment with the founders and management teams has, as a result, intensified. Our discipline remains in terms of the companies we invest in. We look for companies that are solving a real pain and friction point, with teams that have world-class potential and who want to work with true operational experience for their benefit.
The future is incredibly exciting. Software has the potential to transform the world for the better and the pandemic has forced us as human beings to be more open to behavioral changes. As a result, change is accelerating. Innovation will keep pace. Our job is to identify a handful of high-potential teams and companies and expose them to world-class functional experts, unbelievable data, and a large (and growing) catalog of mistakes and experiments.
Q: Any parting thoughts?
A: Framework's platform is comprehensive, highly engaging, and forward-thinking. To truly succeed in our mission to build world-class companies requires an insatiable desire among our management teams to use their own mission and impact as the building blocks for that ultimate goal. When our management teams succeed, Framework succeeds, but that is not the goal, it is the outcome of those inputs. As such, Framework seeks to find alignment in this philosophy among our management teams and partners. It is the guiding principle by which we operate and believe that when alignment is found, truly special outcomes can happen.