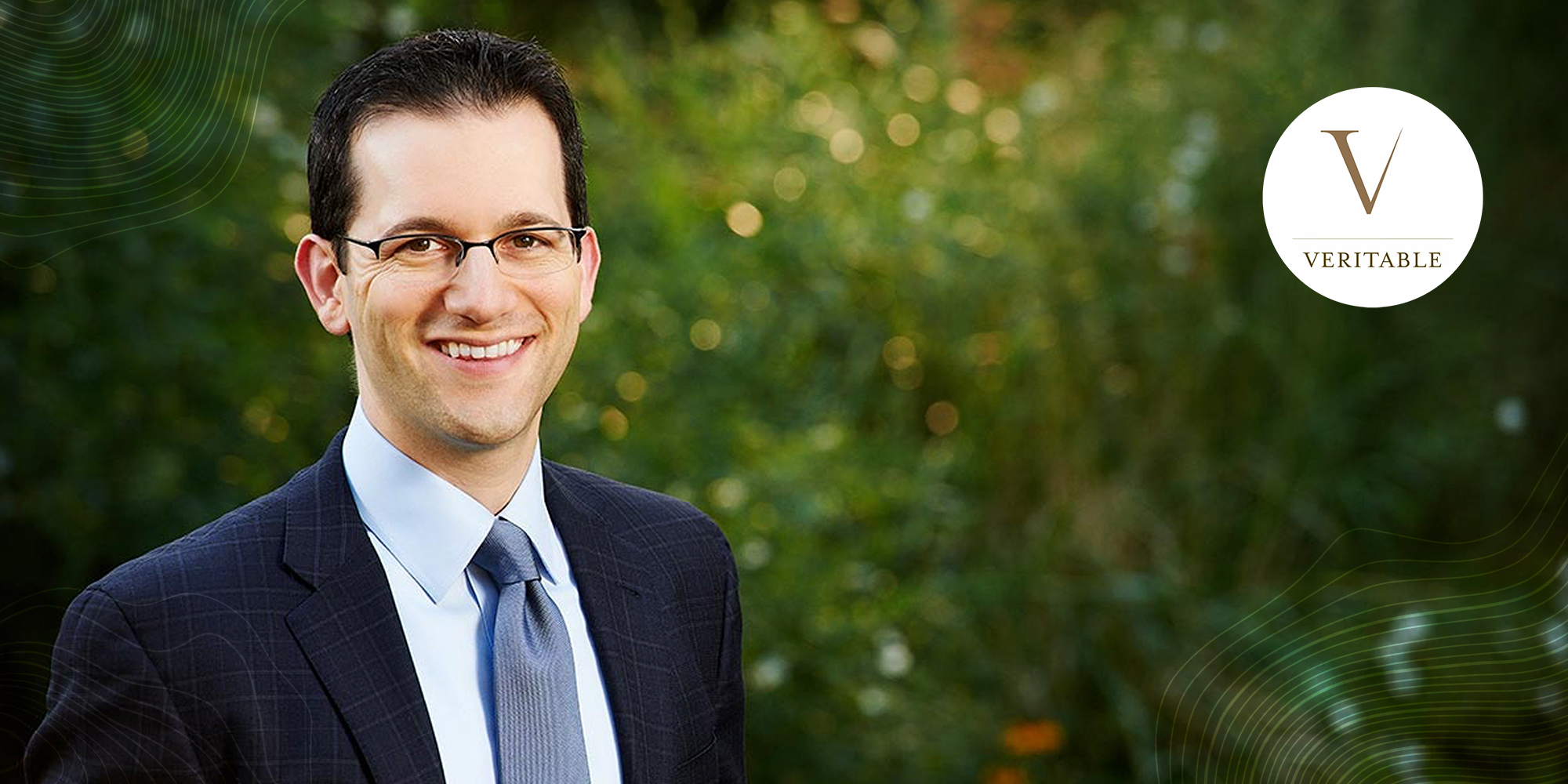 Insight into Veritable: investing in people; and sticking to the point
Jared Weiner is a twenty-year veteran at a successful multi-family office. We wanted his insights into what LPs are focusing on, what he thinks is coming down the pike, and, most importantly, his thoughts on what can make a meeting successful (or not.)

Q: Tell us a bit about Veritable and your role there.
A: Veritable is a $17 billion multi-family office based outside of Philadelphia. We were founded in 1986 and work with over 200 ultra-high net worth families to holistically manage their assets across everything from fixed income to private equity. I have been with the firm for 20 years and serve as the Director of Research. I work closely with my Partner, Rob Lazaroff, who is our Head of Private Markets.

Q: What challenges have you been facing in the pandemic, and what steps have you taken to address these?
A: The biggest challenge has been our inability to travel. We have had many conversations about how to make up for what is lost from in-person meetings. While there is no perfectalternative, we have increased our number of interactions with managers, most of which are video calls, and have leaned even more heavily on reference calls.

Q: How do you recommend investors balance the private markets' opportunities with the need to maintain liquidity in the current environment?
A: This is clearly specific to each investor, but it begins with a conversation about capital market assumptions and liquidity needs. We are finding compelling opportunities in private markets that we expect to significantly outperform public market alternatives. Given that expectation, the sizing is usually based on liquidity needs and risk tolerance.

Q: Did you invest with any new relationships in 2020, or was this restricted because of the pandemic? How do you anticipate this playing out in 2021?
A: We began two new relationships in 2020 and expect to begin at least as many in 2021.

Q: You must be inundated with opportunities coming from various sources. How do you cut through the noise?
A: We look for "True Investor-Operators." These are firms that have operating talent that is truly shoulder-to-shoulder with the investment talent at the top of the org chart. Ultimately this is a people business, so we want to partner with the right teams to best execute a strategy. We have a strong bias toward the lower to middle market and expect to be most active in growth, buyout, and turnaround strategies.

Q: What opportunities and threats do you see for private market investors in 2021?
A: In terms of opportunities, we remain convinced that deep domain experts stand out in today's market. We recognize that there are record levels of dry powder and that sales processes move quickly, so we want GPs who are proactive rather than reactive in today's competitive market. For example, we like managers that have market mapped their space and identified assets early so they can be ready when a buying opportunity presents itself. It is also about the team, and we believe in-house experts are best positioned to assess the risks on the front end.

In terms of threats, public markets have had quite a run from their March 2020 lows, and there is certainly evidence of speculative behavior. It is hard to know how long that could last, but at some point, it will end, and it will make exits more challenging. This is another reason we want the right people who can create even more value through organic growth, add-ons, and operational efficiencies if a longer holding period is required.

Q: Anything else you think prospective managers should know?
A: The best meetings are interactive. We know that GPs are proud of what they are discussing, and we are excited to hear about the opportunity as well. Trouble tends to arise when GPs overly focus on sticking to their talking points and do not answer our questions. We come prepared for meetings with a list of detailed questions. The best way to build a relationship with us is to focus on the topics we want to cover.

Q: Working from home has become the norm these days. If you could work from "home" anywhere in the world, where would you be?

A: My wife and I loved our time in Thailand, so going back for fresh Thai food near a beach sounds like a good work from "home" set up to me.
To learn more about how TritonLake brings differentiated investment opportunities to our network of sophisticated investors like Veritable LP, contact us at hello@tritonlake.com