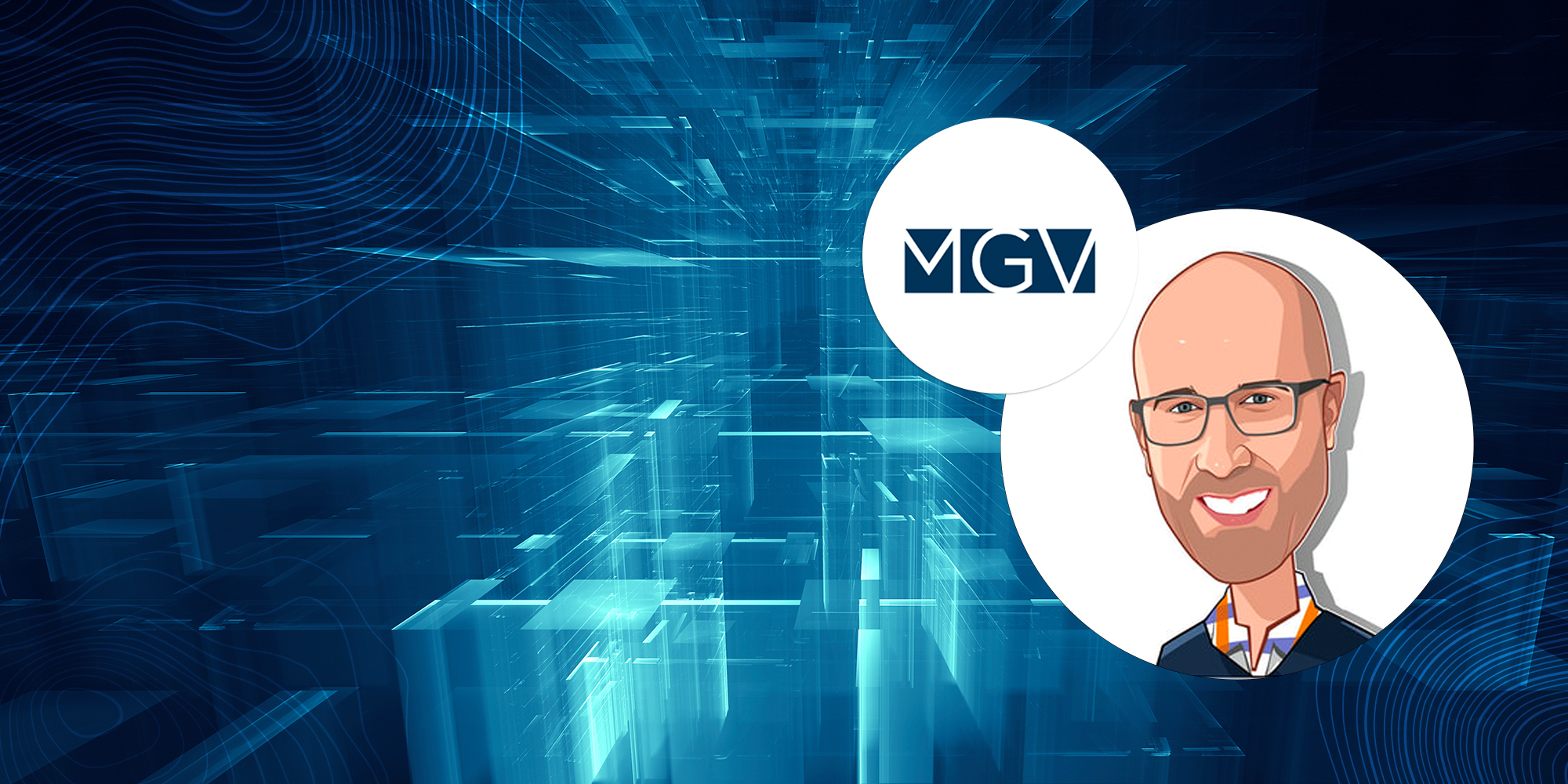 What is "3D finance" and what role does crypto play in the next generation of financial services? We talked with Middlegame Ventures' Michael Meyer about all of this and more in our latest GP Q&A.
Q: Tell us a bit about Middlegame and your focus?
A: MGV is a fintech-focused venture firm founded by an experienced and successful team. We focus on next-generation financial technology, including all things blockchain. We are convinced that crypto or "digital asset" technologies will power the future. To invest specifically in crypto digital assets, we have created the MGV digital asset fund, which will invest in cryptocurrencies, infrastructure, and potentially NFT related services.

Q: 2020 changed nearly everything – what pivots did you need to make, and how have you approached things differently since the pandemic?
A: Fintech is all about digital, moving beyond people, paper, and places to data, digital, and distributed systems. Covid accelerated this trend which has created a massive shift in positive momentum for fintech and crypto products and services. For MGV itself, we have always been remote, and therefore we did not have any challenges there. However, we needed to develop processes to meet teams virtually as a replacement for our normal relationship-building exercises for investing. We have now made several investments without meeting the teams in person. Instead, we have weekly calls with the CEO from the start of the process through signing. We virtually meet all of the key team members multiple times and engage in more extensive reference checks.

Q: Middlegame is passionate about fintech innovation – any particularly innovative stories you can share from the past year?
A: We believe that the crypto universe is maturing from the "wild west" filled with cowboys and rogues to a much more sophisticated investment opportunity. Our new digital asset fund is "institutional-grade," meaning that it is fully licensed and regulated in the EU with brand name services providers (i.e., DLA Piper, EY, EFA, and Spuerkees). We play no "tax games," and all parties are subject to full AML/KYC processes.

Q: What does the next generation of financial services look like?
A: Digital, data-driven, distributed (i.e., "3D finance"). This generally means that financial services will be delivered in remarkably different ways over the next decade. "Embedded finance" will enable non-financial services firms to offer their customers a financial service more directly. For example, an e-commerce company will be able to offer branded credit cards, debit cards, in-app loans, or even current accounts (i.e., the Starbucks prepaid account). The other axis of change (aside from embedded finance) will be the convergence and professionalization of the crypto world. Crypto startups are completely eliminating incumbents from the value chain via "decentralized" services. We (and many in the industry) believe that few incumbents will survive the coming onslaught of competition. The startups we back will enable this massive disruption.

Q: What advice would you give GPs right now?
A: Invest in top-tier fintech funds even if you don't invest in our MGV funds. The opportunities are unique and highly compelling. Top-tier fintech funds did well over the past decade, but as with all venture investing generally, the power laws matter. Invest in the most experienced VCs with the best track records. This is particularly true in fintech, where regulation (and knowledge thereof) is critically important. Experienced investors with top decile track records get the best deals going forward, and they know how to assist inexperienced fintech startups on their growth journey.

Q: Since everyone seems to be embracing the "work from home" trend, if you could work from "home" anywhere in the world, where would you be?
A: Europe is the most interesting VC investment market (great teams, less competition, best regulatory scheme); therefore, we want to be in Europe with our teams. Luxembourg, Dublin, Paris, Berlin, London, Copenhagen, and Zurich are all very interesting (with weekend trips to Santorini, the Alps, and Barcelona!)

Q: Any parting thoughts?
A: The next decade in fintech will be 10x more interesting than the last decade. 80% of all incumbents will be commoditized, merged away, or extinct.
To learn more about how TritonLake helps to bring differentiated investment opportunities like Middlegame Ventures to our network of sophisticated investors, contact us at hello@tritonlake.com