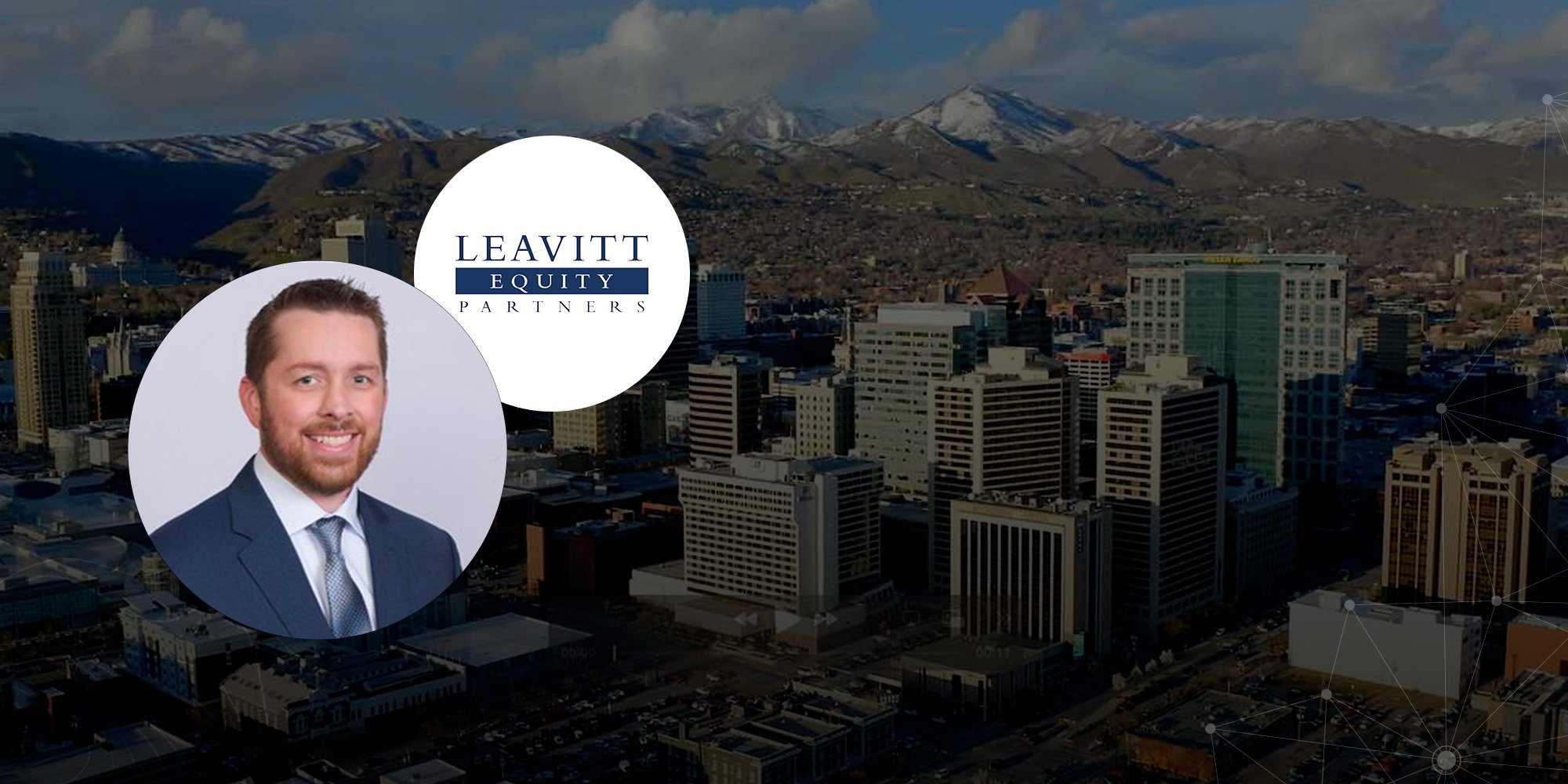 Taylor Leavitt talks with us about the strategy and specialized approach that Leavitt Equity Partners undertakes in the healthcare space.
Q: Tell us a bit about Leavitt Equity Partners.
A: We are value-add healthcare investors founded by the former Health and Human Services Secretary Mike Leavitt. LEP manages $350M in capital across three funds raised primarily from strategic healthcare limited partners (fundraising ongoing for Fund III). Our goal is to move healthcare toward value by investing in companies that are finding ways to increase quality, lower cost, and produce better outcomes for patients.
Q: How would you say your approach sets you apart? How do you see the industry evolving?
A: We have deep healthcare expertise, particularly in health policy and care models, which are becoming increasingly valuable differentiators. The reality is healthcare is a highly regulated market, and the government is becoming an increasingly larger player through the growing Medicare and Medicaid programs. To be successful, you need to know how to navigate and interpret government policy, reimbursement, and regulation. Additionally, as healthcare moves toward value-based models, providers are required to take on more financial risk for the patients they serve, whether through per member per month, capitated, or other reimbursement models. We will often partner with our provider investments to help them not only navigate but lead this shift from fee-for-service reimbursement to value-based payment models.
In sum, given the expertise of our founder, team, network, and strategic limited partner base, we believe we are uniquely able to effectively navigate the healthcare market, identify companies poised for growth, and provide resources and insight to support them.
Q: Can you tell us more about your strategy?
A: We are thematic investors focusing on companies that move healthcare toward value (higher quality, lower cost, and better outcomes). We believe this focus on value is a necessity when you look at the macro drivers of healthcare, including but not limited to shifting demographics, public and private cost pressures, health policy and reform, and consumer technology engagement. Given these drivers, we have identified six major themes for investment: shifting care to lower-cost sites, mental and behavioral health, cost management, value-based payment models, decreasing drug costs, and social determinants of health.
Additionally, once we are invested in a company, we seek to be as helpful as possible. The most common ways we will get involved are strategic growth planning and navigation of the shifting health policy and reimbursement landscape.
Q: What types of opportunities do you like to focus on, and how do you originate them?
A: Beyond the themes mentioned, we focus primarily on the lower middle market ($5-30M EBITDA) with some growth equity if it's a management team we have worked with before or know well and therefore have a high degree of confidence in their ability to execute. The majority of our investments tend to be in the services, care models, and technology space. We avoid investing in companies with binary risk, such as molecule development or drug discovery.
Our deal flow comes through a combination of proprietary sourcing, banks, and other private equity funds who reach out about partnering on deals where our healthcare expertise is valuable. We value this approach because it augments our deal flow, and when competing for a bid together, we can differentiate ourselves through our combined expertise and resources.
Q: Any parting thoughts?
A: Healthcare is wildly complex! Given this, we continue to believe a deeply specialized approach will produce the most effective investment results.
To learn more about how TritonLake brings differentiated investment opportunities to our network of sophisticated investors, contact us at hello@tritonlake.com