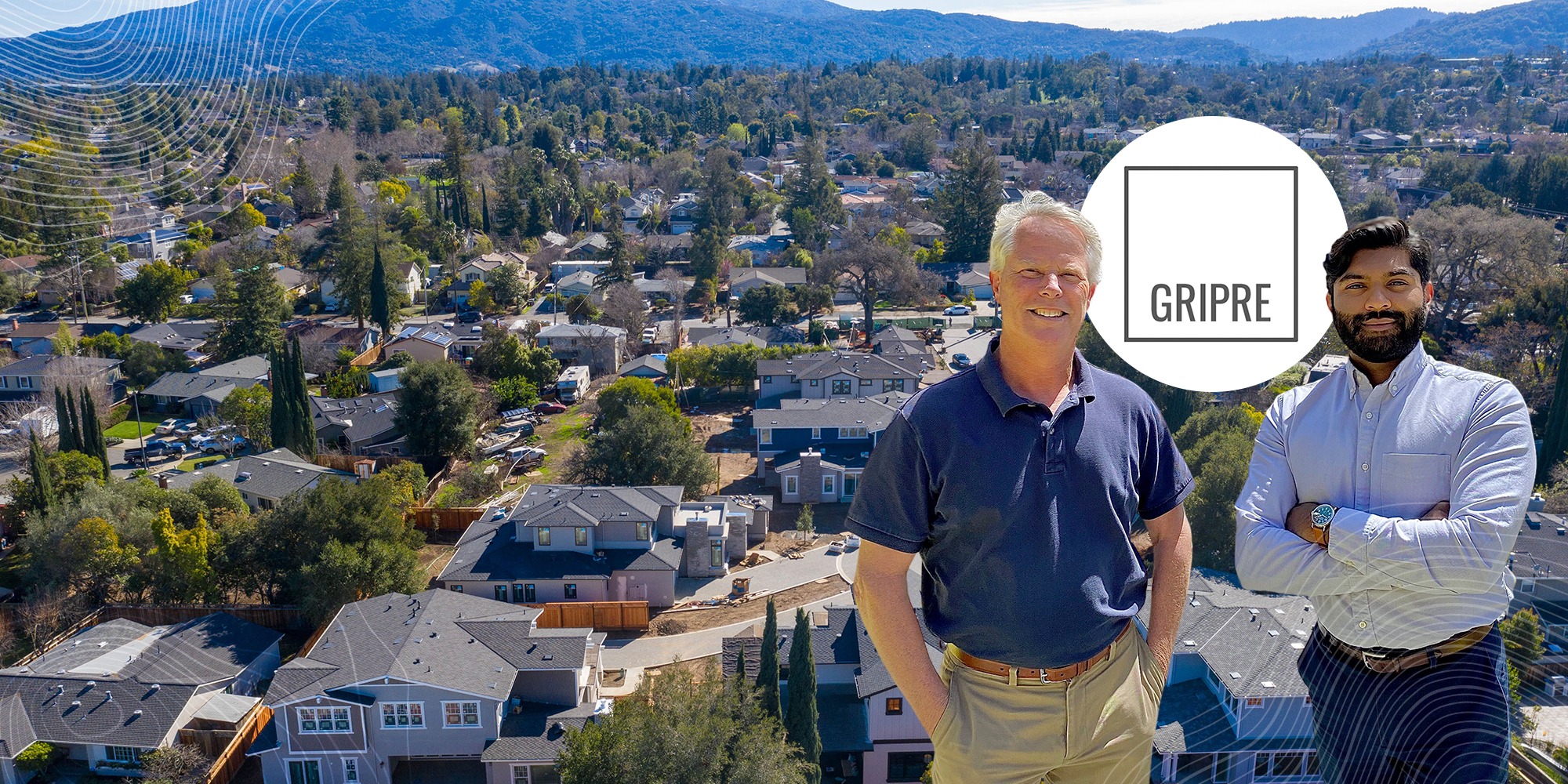 We sat down with Noel Chamberlain, COO, and Sachneel Patel, Managing Director – Acquisitions & Entitlements, of Granite Ridge Properties to discuss what impact the pandemic has had on their day-to-day operations and the vision they have for transformation and growth in Silicon Valley real estate.

Q: Tell us a bit about Granite Ridge and your roles there?

SP: Granite Ridge is a high-quality integrated real estate firm with a long and successful history. We have a geographic emphasis on Silicon Valley and its growth paths. We are high value-added, great problem solvers, and are operationally focused. As an integrated firm, we invest, finance, entitle, and build or renovate primarily residential real estate, which we believe is a particularly interesting asset class in Silicon Valley. Silicon Valley is rampant with transformation and growth, which drives all kinds of opportunity with the real estate stock. We are focused on unique opportunities in unique markets.

I am in charge of acquisitions and entitlements. One difference between us compared to many is how deeply our acquisition process is integrated into our entitlement activity. Every time we invest in real estate, it's always with a plan to materially improve the site, so our acquisition activities, site planning, and entitlement activities are closely interconnected.

NC: That's a good description of what we do! I run our operations. When we invest, I am responsible for delivering our plan on time and budget. We believe that controlling our production is key to what we do and is a big differentiator for us. We are able to detect and solve problems fast. We are better able to understand and manage complexity and risk. We are on-site every day, so we can continually improve our projects. We can underwrite our production costs with more precision than most. It is imperative to me that we deliver, and controlling our production is key to this.

SP: I think another differentiator for us is the passion we bring to our work every day. With great pride of authorship and complete bias, we believe our product is better. We put a lot of energy, care, and creativity into it. We are going to do everything to deliver for our communities. Our projects will be beautiful, practical, and encompass values that users want and will make them happy. We sweat this - what we do with design, materials, and all the detail. If anyone is skeptical, here is an invitation to take a tour with me of what we do!

Q: What pivots did you need to make in the 2020 COVID environment?

SP: The COVID environment has been a tough time for everyone. However, our investments in every case have performed well. We were in the right markets and were invested in the right asset classes. So our business has been doing well, despite all the misery and disruption COVID has created.

NC: We definitely had some practical challenges. COVID slowed us down. In the spring of 2020, some of the shelter-in-place restrictions required us to stop on-site activities for a while. A number of the third parties we rely on - sub-contractors, material suppliers, appraisers, inspectors, public utility people, and a long list of other people who contribute to what we do – were affected in so many different ways.

We have always been extremely active and hands-on with our investments. You have to be if you are going to be on time and budget. In the COVID environment, we have redoubled our efforts to understand the COVID issues in our ecosystem to deliver on our commitments, while keeping our community safe. Many we work with were changing their business models on the fly to deal with COVID. We had to quickly adapt our processes to sync with all the COVID-driven changes. With all the detail involved in our activities, this was quite a challenge. As it informs our strategy, this process re-enforced the value to me of controlling our production. I believe we fared far better than many because of that control.

SP: COVID is not over, but reflecting back over the last year, it was about scrambling, meeting commitments, and concern for others. Noel and I have never been on-site more, making sure things happen, doing everything in our power to stay on plan.

Q: How do you see the industry changing as we move forward?

SP: More agility is going to be required, as there are more uncertainties to manage. Some important COVID-related questions in our real estate world include understanding when and to what extent workplace trends will normalize as COVID runs its course? How much of the new work-at-home trends will remain post-COVID? Will the trends towards higher density that existed pre-COVID continue or remain muted?

NC: I think our business is going to be good for some time to come. There is a massive housing crisis right now in California and many other areas, that must be solved for. This is a complex problem, a durable trend, and a business opportunity where we intend to be part of the solution. Notwithstanding the current shortage, the situation is probably going to get worse before it gets better. Silicon Valley is going to continue to grow! In addition to headquartering some of the most significant growth companies globally – Apple, Google, Facebook, and many others, venture money continues to pour into Silicon Valley. From the data, we see 2020 was the Valley's biggest year ever for new venture money. This is likely to have profound implications for real estate in Silicon Valley – as well as other markets we follow - that relate to the Silicon Valley markets, from East Bay and the Central Valley to Austin.

Something else that bothers me and is part of our investment focus is creating a lot more housing for "normal" people. We employ a great team. Our ecosystem – framers, carpenter, designers, electricians, landscapers – is an important extension of our team. The people in our ecosystem make good money, but the housing shortage has driven up residential pricing so much in so many markets that housing is hard for ordinary people to afford. It is possible that technology could help, but it hasn't so far. The real solution will probably involve ways to use land better. This means triangulating many competing values: being welcome in communities, COVID friendliness, being attractive to people's lifestyle alternatives, working with the transportation infrastructure of the future, and so forth.

Q: What advice would you give other GPs trying to navigate in this environment right now?

NC: In the long run, keep building out your advantages. Put as much clear water as you can between you and the people chasing you. Sweat the details. Add some new points of differentiation every year.

SP: I think our strategy has powerful thematic relevance and will continue to be supported by durable trends for a long time. But focusing on the "right now" part of your question, I would emphasize agility and scenario planning to a greater extent than normal. The central business case that one typically plans to is subject to elevated uncertainties: COVID; deficit government spending on a previously unimaginable scale; very high political uncertainty; unprecedented Federal Reserve actions, including the massive liquidity and abnormally low interest rates we see, to name a few. We have always gone about our business while keeping an eye on these issues; however, the macro issues look more daunting than usual. I would spend a little more time than usual making sure that if conditions change quickly, you're ready.

Q: Finally, since everyone seems to be embracing the "work from home" trend: if you could work from home anywhere in the world right now, where would you?

NC: Silicon Valley's pretty good! I've lived here all my life, and that's been a choice! It's hard to beat the energy, the people, the climate, and all the outdoor activities – in my case, hiking, boating, skiing, and camping.

SP: Good question! I am part of a big extended family with roots that extend deep into San Jose, which is my home. We love San Jose and are very committed to it. It's a great community. My family was originally from Rajkot, a couple hundred miles north of Mumbai, where we are still well represented. Silicon Valley continues to be a melting pot of people from all around the world.